We hope you're taking advantage of this nice summer to work on your film projects! Ragtag will once again open a screen to a selection of local filmmakers and their short films in late autumn (most likely November again).
If you haven't already, sign up for our local filmmakers email list. We'll send out submission deets and let you know when visiting filmmakers are in town.
No equipment? Become a member of CATV and use their equipment. Really.
Take a look at last year's submission guidelines.
Let us know if you have any questions at [email protected].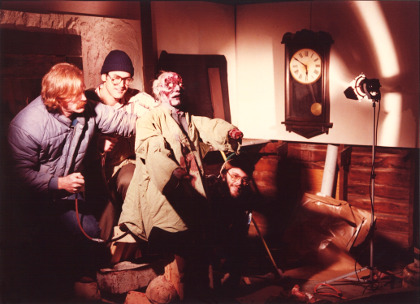 On the set of The Evil Dead (1980). Photo from Book of the Dead.